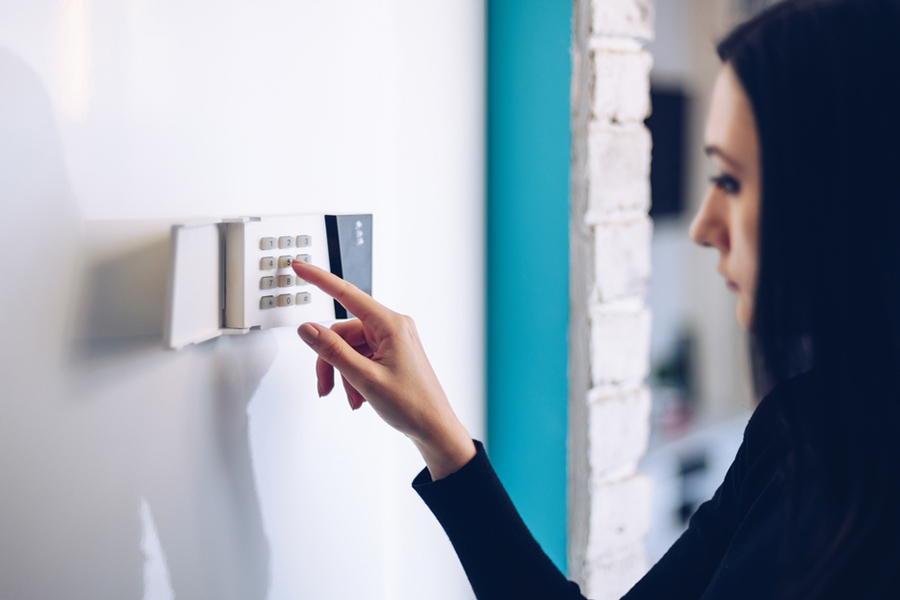 How To Reset Your Home Security System In York
An important advantage of getting your home security system installed professionally is that you rarely find a reason to worry about it. With that being said, there could be a few instances where you must reset your alarms in York. When using the ADT Command panel, resetting typically takes one or two button tap after common events like false alarms and battery changes.
Consult Your Manual Before Attempting An Alarm Reset
A word to the wise before you start resetting your York home security system, read your manual first. You wouldn't want to compromise your system due to pressing a button in error. Also, your system may be different if you upgraded from a numbered keypad to a fully digital system. And if you're struggling to reset your system, don't worry as you can always call the professionals.
Resetting Your York Home Security System Due To A False Alarm
Generally, a false alarm occurs due to a sensor that was tripped by accident. You may use the control panel or bring up your ADT security app and tap the shield icon and type in your unique passcode to switch off the system when this occurs. You might receive notification from your security monitoring team, but just let them know you experienced a false alarm.
Resetting Your Alarm When Experiencing A Power Outage In York
If the power goes out due to high winds or other factors, you might start to hear a beeping sound from your alarm's central interface. That indicates that the alarm is using the battery backup. To reset your unit and halt the steady beeps, you need to disarm/rearm the system.
Keep in mind, if your power outage lasts for an extended time, you may need a complete system reset. Pay careful attention to the instructions in the manual -- normally by submitting your PIN number and tapping the on/off button two times -- and you should be running fine. You could continue to notice chirps from the backup power, as it's possible it won't end until your battery is fully charged. Call your security technician if you continue to have difficulties with your ADT controls at least 20 hours after power is restored.
How To Reset Your Home Security System After Changing A Battery
Occasionally you need to change a battery powering one of your home security components. When this needs to be done, you want to set your system to "Test Mode" so you prevent setting off an accidental alarm. After the battery is replaced, change the system from "Test Mode" and resume normal operations. If the system fails to recognize the component or the battery light stays on, you might need a total reset of the system.
Resetting Your York Security System After Adding Or Deleting A User
The addition and deletion of personal codes can be done on your ADT Command hub and the ADT Control mobile app. You shouldn't require a system reset when deleting or adding a user or code. However, if you move into a new property with an existing ADT alarm system, you need to reach out to your residential security experts at (717) 256-1592 to set up a new service. The installation tech will go on site to upgrade outdated parts, install other alarms or cameras (if needed), and perform a full reset.
A User-Friendly Security System Can Be Yours Today
Resetting a home security system in York is frustrating if it doesn't have understandable equipment and instructions. If you're ready to get your easy-to-use alarm system, dial (717) 256-1592 or send in the form below. We'll be happy to design the perfect security system for your residence.
Communities Served Around York By Secure24 Your Local ADT Authorized Dealer